Now I know what your thinking, your looking at the graphics content and gameplay and your wondering why the hell I'm giving this game a 5.5 right ? well sit down because I'm about to break down everything this game does right and wrong, and i'll make one thing perfectly clear, stay away from the ps3 version seriously, stay the f* away, look at me…well you cant look at me but imagine my serious face looking into your soul and telling you to stay away like its the plague, but okay, so why does this game earn a 5 on the PS3 ?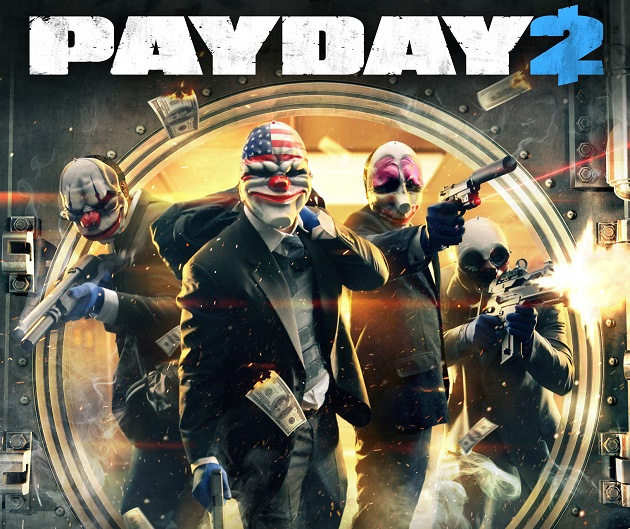 Well the answer is both extensive and simple, the ps3 port literally undermines everything that this game does right, let get this out of the way so we can actually analyze the game under this god awful port, first of all you cant change the button mappings, this is a minor complaint but I feel that it sitcks out a bit until you get used to it people who are more costumed to other types of fps might have some trouble adapting to this and I just don't understand why you cant, and you also cant change the field of view and this gets in the way for alot of people but for me i dint notice it to much, following this is the lack of accuracy, FPSs are always better played on the PC, and I don't mind using aim assist on the PS3 on a FPS that being said when I was playing the PC beta my accuracy was 65 and i went to the ps3 and my acuracy was 24 and i never saw anyone that really got up to 35 so i don't think its just my problem, and last but definitely not least, communication, i cannot tell you how much this ruins the hole game, not being able to type in a message to your team not only removes teamwork from the equation, it undermines the mission variety ,stealth and even the progression system.
allow me to explain, first of all no communication means that people will become independent and will not attempt stealth or if they will attempt stealth they will fail, because even if theres a ghost on the team trying to stealth no one knows hes a ghost and you cant ask anyone to wait for stealth because they wont wait, a technician migth want to put up the drill because he sinked hours into the perks, but more often than not you will start on game thats already in progress and the drills are already up, and again theres no way to communicate with your team to tell them that you will defend the drill, and i know what your saying, well what about headphones with the mike you can use the mike, well yeah but nearly no one has the mike and if they do its either such bad quality that you cant understand or they don't speak your language, only if you have a group of friends that can communicate trougth skype or some other method could you consider buying this game on the ps3 but this problem breaks down the game to a mindless shooter, and it shouldn't be that way because this game has depth, im not saying shooting levels like that cant be fun, like watchdogs mostly proves but every level like that completely stupidity this game, if you want a watered down and frustrating mindless shooter, well buy this shit on consoles, have a good time with it, but for all those who want to play the payday 2 we were promised, buy it on the pc there is no reason to buy it on the ps3, if your pc cant handle the graphics or something like that then wait until you have a better pc, seriously save your money its not worth it on the consoles.
Okay lets really start with the actual game right, its pretty damn good, Payday the heist had a number of problems and they all have been improved on this sequel, well most of them but ill get to that, Payday is about a group of 4 heisters that do a bunch of robbery's under a shadowy criminal network called crimenet, in payday 2 you had a brief description of your job and you went and did it, little details here and there and conversations between your hesiters gave the game character and identity, the progression simple was simple but it encouraged teamwork and it was a fun game for what it was, payday 2 tries to built on this and for the most part it succeeds, The first thing you will do upon booting this game up is go to your hide out, a interesting opening section where you train with your weapons and check out your base and if your a collector you'll love seeing your weapon rack and mask rack get filled up with your custom masks and weapons.
On the gameplay side of thing everything is solid, moving around breaking windows setting up your gear and every gun feels different and you can upgrade them and the upgrades are very noticeable as you build your favorite weapon, on the PC beta i got up to level 30 and built my colt 45 with the wooden grip and the appropriately named overcompensation barrel, but godamn is it awesome to wield a gun that can take out a sniper from across the map, it makes grinding fun to get that gun you want and customize it, but it is here that i must mention the card system, the goddamn card system…okay i get what you were doing here, but why seriously why make it like this, with a few restraints this random card system could have worked, first of all remove the choice of 3 cards because it gives the illusion that your g gonna get what you want and it might as well be random because it will remove some the frustration, and you shouldn't be able to get attachments more than once, and I would argue to get attachments only to the weapons you have available, also the mask customization is pretty good but its again brought down by the random card system, the masks should have a store of their own  and the cards should serve to unlock extras to that store, so getting a fully customized mask inst impossible but it will take time and it'll take time to make one that you want, this could have been your identity and you end up using whatever you pick up, but that being said the masks are awesome and memorable and I must give credit where credit is due.
This game also features a upgrade tech tree, you have mastermind who blends together a crowd controller a gunslinger and a medic able to do awesome things like convert cops to help you and even get civilains to help you up when your down, a enforcer basicly a tank that takes a ton of damage and can use the saw and the improved combined tactical vest which makes bad-ass enough but on top of that he has brute strength trowing bags at mach 5 across the map and murdering everyone with your bare hands even being able to knock back shield officers, A technician who is pretty self explanatory but this time he can deply explosives and even mold them into c4 charges to open safes and he was also blended with a rifleman for more accuracy with rifles and a ghost a very interesting stealth oriented class, these classes can be mixed and matched to create your personalized heisters and i like this allot, but again i must ask what is the point of delaying this upgrades, because upgrades cost points that you obtain by leveling up but they also cost money, i dont understand this, why does it take money to do a couple push ups and trow bags further, i could understand if it took money to buy tools and gear but the vests are all free you dont have to buy them, things like this just make me wonder what the hell they were thinking to pad the game like this.
Payday 2 attempts to have more of a storyline by these contractors, obviously you still have your contact from the last game, and now you have vlad a ukranian mobster, hector a coke dealer, and a few other people that will give you things to do, mission variety is fairly  good provided you have a good team, some missions its better to stealth it out others are meant for guns blazing mandness, and it doesnt allways involve cracking open a safe,or getting a stolen property from one place to other, one mission has you wrecking things in a mall to get the owner to pay protection money, and one you have to cook up meth while fending of the police, not quite breaking bad but still intresting, missions come in phases depicted by days some can even go up to 7 days but some phases are pretty short so this dint impress me all that much, so this game has mission variety in the least and it isn't always what you expect and the mission assests add to all this and help give more of a strategic edge to the gameplay depending on which assets you choose, but all these levels couldn't exist without one thing, the cops right ? so lets get down to the AI
It's not very good, let's not even go into team ai those retarded robots couldn't even beat  Hal in a karaoke contest , which pretty much excludes single playing unless you want to test how much of a badass you are and go in alone, and if you're a ghost you might even have some fun, but it doesn't give you any reward for doing something alone and it shouldn't but its nice that they give you the option, Police AI is well…not very good like I said, they aren't retarded or anything but they aren't particularly intelligent, they only really become a treat because of how many of them there are, cops will stand on the middle of a street barge into a position that your defending straight into your bullets, to their credit they put up snipers and have units deploying from the flanks and even from the skylights sometimes but this was present in the last game so I can't understand why they dint improve the ai of these cops, but that doesn't mean they don't pose a challenge if you're not carefully and just play randomly you will get mown down by these guys especially on higher difficulties.
One thing that bugged me in the first game and bugs me here are the hostages, okay you can take hostages and trade them in for members that fell in custody but what I don't get is why you can't move these hostages to a position where you can defend them, you could argue that the heisters don't use human shields because they have a code of morality has the money that gets subtracted from your account when you kill a civilian proves, but why you can't move these people is beyond me as it really would make sense to include this as something bank heisters do in the real world.
So Payday 2 gets a lot of things right but ultimately becomes frustrating due to a number of little flaws here and there, but the core of the game  is still there , it's still fun has hell to play with your friends and co op needs to be kept alive and on top of that its at a pretty cheap price on the pc, I see no reason why you shouldn't get this game to subdue your criminal impulses, I mean have good old fashioned fun with your friends…just stay away from the console ports.
Rating for the pc: 8
1,879 total views, 2 views today